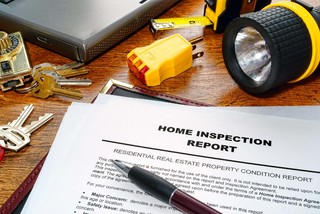 Should I get a Home Inspection?
We're seeing a trend right now in the real estate world, being that it is currently a busy sellers market, many homeowners are receiving multiple offers for their home. I recently had one of my clients ask me if leaving the home inspection out of their offer would make it more appealing to the Seller. Short answer is yes! Of course the seller is going to be attracted to such an offer, its one less thing that could potentially wrong with the transaction.
Is it in the buyer's best interest? ABSOLUTELY NOT!

For example, one of my past clients was in the process of purchasing a home, and initially was not interested in doing a home inspection. However, after we had an in-depth discussion to weigh the options of having the inspection done, they decided to go ahead with it. Thank goodness they did! The home inspector found mould growing in the attic from years of poor ventilation, and upon consulting professionals about the clean up, it turned out to be a $10,000 fix. Needless to say, the buyer made the right decision on doing a home inspection.
On another note, if you're thinking of listing your home for sale, doing a pre-list inspection is a great idea as well. If you are going to sell one of your biggest assets do you want to leave any money on the table? Probably not, so why not have an inspection done prior to putting your home on the market and address any issues that arise. I have seen small fixes add up to costing the client a lot of money, which in turn adds more stress to the sale process and takes up valuable time! Buying and selling homes is stressful for everyone, but by addressing as many of the potential concerns with your home as possible before listing, the process can go much more smoothly. This also gives you the advantage of having a better understanding of your home value, so if you're not in a position to potentially fix the issues with the home, you can decide to list your home as is, disclosing the issues it has and pricing it accordingly.
There is a lot to consider when listing your home on the market, especially if you're a first-time seller. If you would like any more information on home inspections or listing your home in our current market, feel free to get in touch with me anytime!